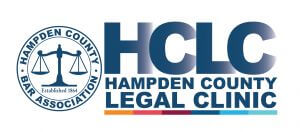 Celebrity Bartending Tip-Off Fundraiser
For fourteen years, the Hampden County Legal Clinic (HCLC), an award-winning, nationally recognized pro bono program of the Hampden County Bar Association and the Hampden County Bar Foundation, has provided free legal advice and law-related services to the underserved in Hampden County and the surrounding communities. The HCLC supports individuals unable to afford a lawyer to access justice in complex civil issues, like housing and family law, where despite the immense need, there is no "right" to an attorney.

The HCLC and its Pro Bono Associates Advisory Board will be holding our annual Celebrity Bartending Tip-Off  fundraiser to support the HCLC on Thursday, August 31, 2023, 4:30pm - 8:30pm at UNO's Pizzeria & Grill, 820 Hall of Fame Ave, Springfield, Massachusetts. Last year, the fundraiser raised $12,400 for the legal clinic and its programs. This year the event is being media sponsored by Western Mass News and as celebrity bartenders we will be having Christoper Kellogg from WMAS-FM, Raegan Loughrey from Western Mass News, Delmarina Lopez, Esq., City Councilor from Chicopee, and Jared Olanoff, Esq., who was featured in the 2020 Netflix Documentary How To Fix a Drug Scandal. Also, Michael Doherty, Western Housing Court Clerk Magistrate, will be our Master of Ceremony.
Register Now!
https://hampdencountybarassociation.growthzoneapp.com/ap/Events/Register/qPYY0GvP
Special thanks to the efforts the HCLC Pro Bono Associates Advisory Board. The PBAAB is comprised of new and emerging attorneys who are committed to taking an active role in promoting access to justice efforts and inspiring a culture of volunteerism among the local legal profession.
CHELSEA K. CHOI, ESQ.
TALIA K. LANDRY, ESQ.
MEAGHAN E. MURPHY, ESQ.
CLAUDIA JOCELYNE KOKAZ MUSLU ESQ.
MADISON L. O'BRIEN, ESQ.
RYAN K. O'HARA, ESQ.
JOY A. PIPER, ESQ.
SADIE A. REYNOLDS, ESQ.
KATHARINE E. SHOVE, ESQ.
KRISTINA STELMASHOVA, ESQ.
THANK YOU TO OUR 2022 SPONSORS!


FLORENCE BANK
MBA INSURANCE AGENCY, INC.
BAZIN CHIROPRACTIC
HONORABLE BERTHA D. JOSEPHSON
BURBANK MEDIATION SERVICES
CASE CLOSED BABIK MEDIATION SERVICES
THE DOWD AGENCIES, LLC
JOSEPH N. SCHNEIDERMAN, ESQ.
LAW OFFICE OF THOMAS A. KENEFICK, III, P.C.
NEXTGEN PERFORMANCE
OLIN & LIPPIELLO, LLP
SKOLER ABBOT & PRESSER P.C.